Blog - "From Inspiration to Installation"
The 5 necessities of a bedroom
Your bedroom is your personal sanctuary where you should feel most comfortable at the end of a long day. It's the first thing you see in the morning and the last thing you see at night. You may be asking, "where do I begin?" Here are our 5 tips to help you style your bedroom.
AVOID SHIPPING DELAYS BY PURCHASING DIRECTLY FROM OUR EXTENSIVE INVENTORY
At Patrick Day Home Gallery, we're able to sell directly off our 10,000 square foot showroom floor, so customers can have new products in their home on the same day!


SO MUCH MORE THAN HOME DECOR: ADDITIONAL SERVICES WE OFFER
Since 1988 Patrick Day Home Gallery has been furnishing your escape with exquisite home décor and furniture... but did you know we offer so much more?


how to choose the right size RUG FOR YOUR ROOM
There are many different rug sizes available, but how do you know which size will fit your space? Our room-by-room layouts and foolproof tips are here to help – so when it comes time to unroll the rug, it will be a perfect fit.


new year, fresh start
It seems everyone is ready for a fresh start. A fresh start can mean anything from a new career, a new home or planning some changes to an existing home. Any way you look at it, the key is to be flexible. If you are planning a new home, there needs to be some clear objectives. At Patrick Day, we wanted to explore what makes a home relevant. What's important and what key elements identify a lifestyle. Granted, everyone's lifestyle will be different, but the needs within a home are basic. So what's important to you? Read further as we explore different ideas to get you ready for your fresh start!


the hardest working piece of furniture in your home
It's undeniably the hardest working piece of furniture in your house - the ever-faithful sofa. Through binge watching, channel surfing, snacking, and FaceTime, it is home base in many of our lives these days. But what makes one sofa outstanding and another simply .... meh?
BLENDING MODERN & TRADITIONAL DECOR
Furnishing your escape is about developing your own personal style. But how do you blend what you have with what you need? If you move often, each home presents new challenges and the prior furniture does not always fit into your new house. Being constantly challenged to find new pieces that blend with your favorite pieces can be dauntless. Therein lies the rub. There are two dilemmas: the first being inherited traditional pieces we love and can't give up, the second being what the room needs or is required for us to function. With this dilemma, we need to create a relationship between old favorites and new purchases. In essence, we are blending the two styles.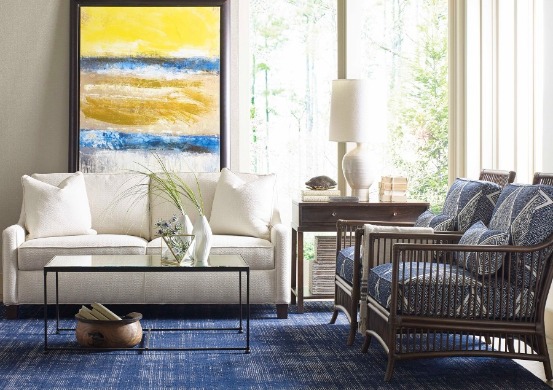 Characteristics of Contemporary Design
Contemporary furniture refers to the styles and trends of the present -- the now -- as opposed to traditional furniture designs that have classic appeal or other design styles through the ages. Often confused with modern furniture styles, there is a distinct difference between modern and contemporary furniture styles, although they do share some similar characteristics.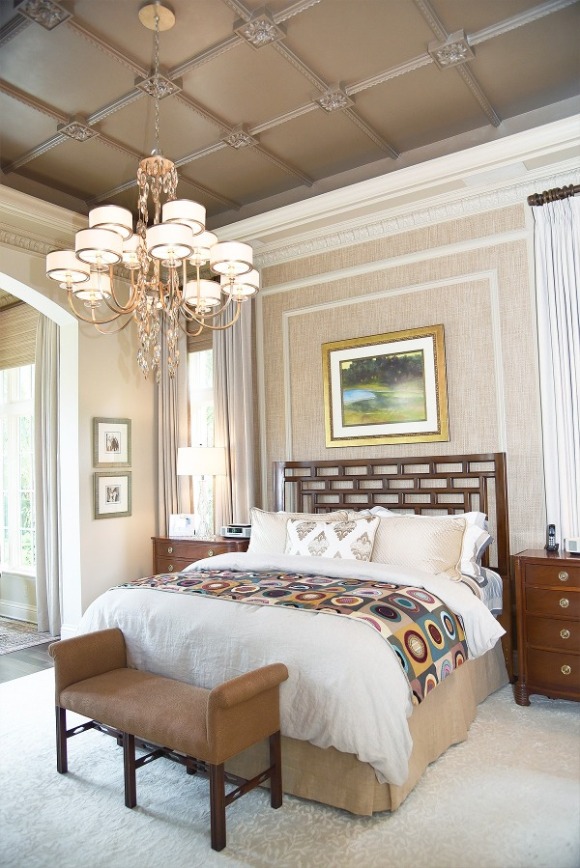 ROOMS with rockstar status
The hard work of interior design is in the details. Some details we can live without and others transcend to rockstar status. What works and looks good now has combined to be some contemporary pieces and time-worn classics. This article is about those "Now Looks" that will take your room to the next level and offer a pleasing experience for you and your guests.
5 Tips for Styling Your Coffee Table
Your coffee table is the anchor of your living room, making a design statement and serving as a visual focal point. It's also one of the most clutter-prone surfaces in your house. Remote controls and magazines, knick-knacks and mail--if it's in your hand when you sit down, chances are it ends up on the coffee table and "cluttered" is a design statement no one wants to make. Here are our 5 tips to help you style your coffee table, clutter-free.
Read More Here