5 TIPS FOR STYLING YOUR COCKTAIL TABLE
The coffee table is the anchor of your living room, making a design statement and serving as a visual focal point. It's also one of the most clutter-prone surfaces in your house. Remote controls and magazines, knick-knacks and mail – if it's in your hand when you sit down, chances are it ends up on the coffee table and "cluttered" is a design statement no one wants to make. Here are our 5 tips to help you style your coffee table "clutter-free."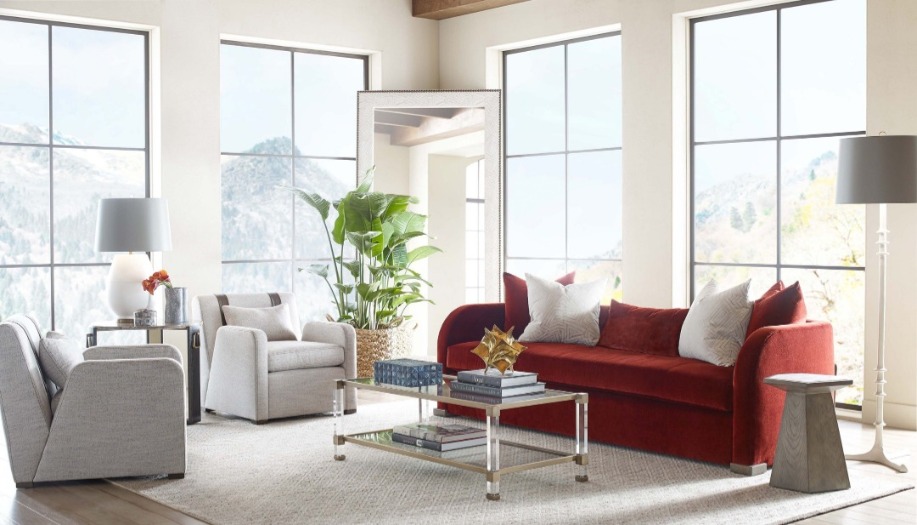 Tip #1 Start with a Few Books
Start with a few books then offset them with a single round vase or object like the one pictured here. Books represent where we've been and can be good conversation starters. Share the love of reading by placing them so others can see the title easily.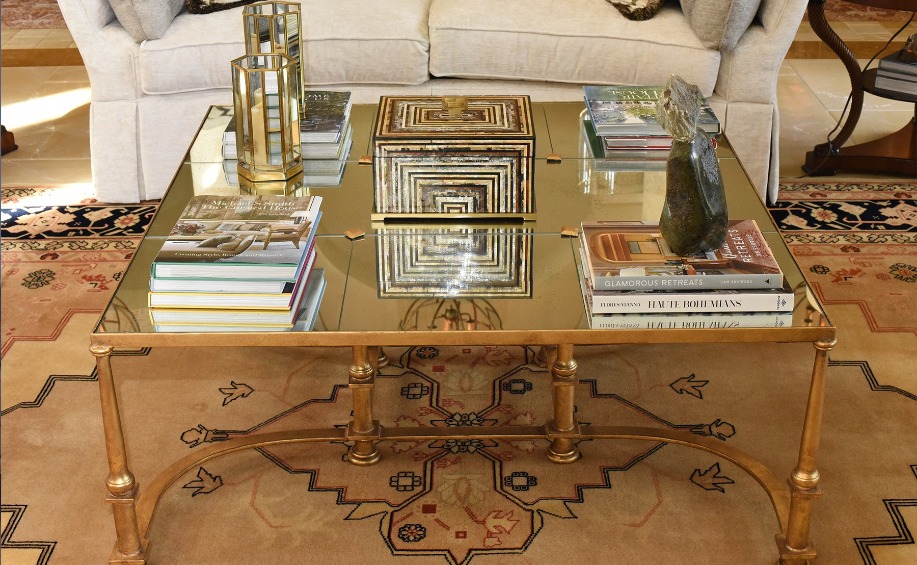 Tip #2 Think Simple & Chic
A simple layout for a square coffee table would be to utilize the four corners and build inward. Add different items for height to keep the layout from becoming flat. Position taller items randomly to add interest.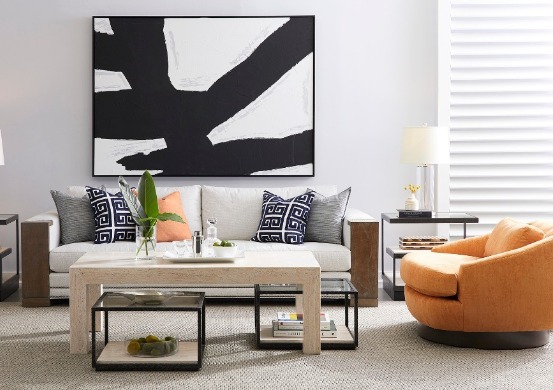 Tip #3 Add Pops of Color
Add pops of color to draw the eye towards the table. Think of your table as a reflection of your lifestyle. If you enjoy books on travel, place travel and lifestyle books prominently. If you enjoy flowers and trinket boxes, layer them within the layout.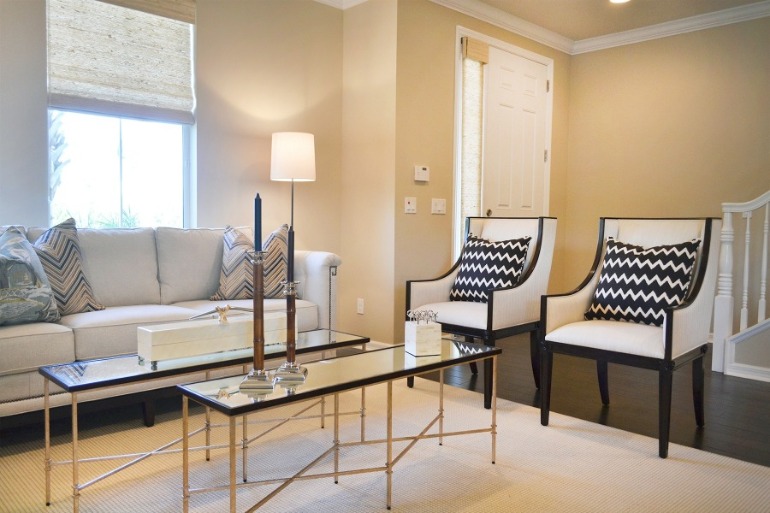 Tip #4 Less is More
When working with slim and/or unique shaped tables, remember to keep it simple! Slim tables and odd shapes are interesting enough alone, so keeping accessories to a minimum allows the table to be the showstopper.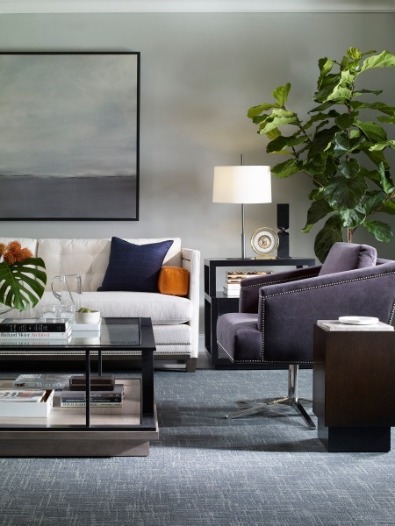 Tip #5 Add a Little Green
A little green always adds a feeling of calmness. Bring the outdoors in and add some calmness to the room.
Whether your design theme is contemporary, coastal or somewhere in between, all you need to remember is K.I.S.S. Keep it simple silly.