Solutions for Remote Work and Homework
With working from home being more prominent than ever in this "Covid-era", it's no secret that an office space or designated work area is beneficial for a remote employee. "Globally, 16% of companies are fully remote," according to an Owl labs study. "This same study found that about 62% of workers aged 22 to 65 claim to work remotely at least occasionally."

As an at home employee, you may feel less stressed by having an organized space that isn't so nomadic. Although working at the kitchen table may be convenient, at the end of the day all notes and electronics will be pushed aside as you transition to dinner. (Not to mention relocating those annoying laptop charger wires, Ahh!)
Not just for the parents
Not only does an allocated work area benefit remote employees, it also can also benefit the kids. That's right, summer has come and gone in a flash and we're back to a nightly homework routine. Having a study area will help a child to focus and block out distractions and provide structure as they get back in the swing of things.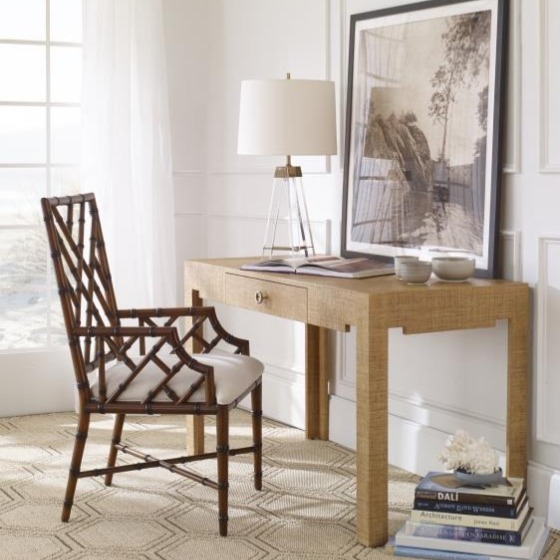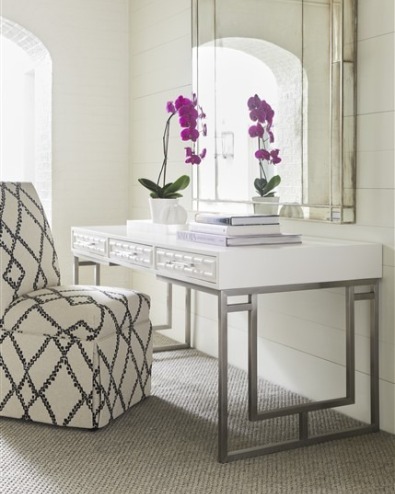 Tasteful yet purposeful
Furniture companies have listened to consumers and created desk options in all styles and sizes. Big, bulky mahogany desks are becoming a trend of the past, while useful yet decorative pieces become more popular. For instance, this Bryson Desk has drawers for storage, a large surface area for work and is undeniably stylish with its white shagreen finish and metal base. This desk is also available in two sizes.
Elevate your workspace

Something more contemporary that could be used as a console table in addition to a working space would be this striking Travertine Desk which sports a geometric metal base with a 68" travertine stone top. Not only does it have a large surface area for work space, but it also has four separate cubbies that can host work materials or décor for an entirely elevated office look! This piece is a must see in person and is currently available at PDHG.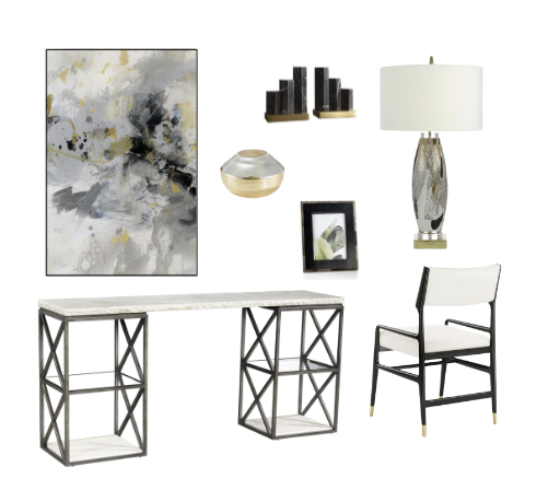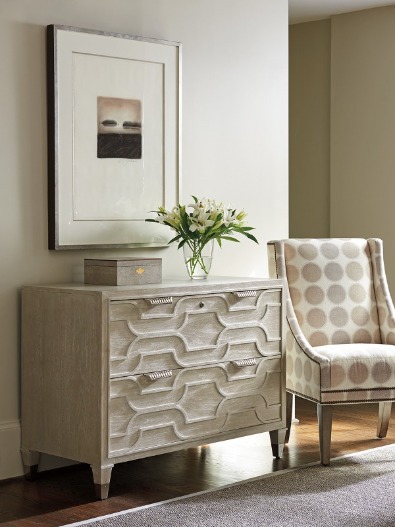 Not your mother's filing cabinet

We also carry vendors who are revamping the old metal file cabinet to something much more visually appealing. For example, this filing chest features contemporary fretwork on two full-extension file drawers that accommodate both letter and legal sizes. With removable storage trays in and stylish metal ferrules, it's hard to deny that we've come a long way in workspace storage solutions. This modern take on your mother's filing cabinet is available as a special order.
Let's get to work!
Questions or comments? Email us at designteam@patrickdayhome.com or connect with us on social with questions you have about work space solutions and home office furniture! Shop directly off our floor for immediately available desks or allow us to custom order filing chests or desks that define your style and suit your workspace needs. Don't forget that occasional chairs, wall art, area rugs, etageres and permanent botanicals will transform a segregated office room into an inviting working oasis. As always, we're here to help you Furnish Your Escape!