Our talented interior decorating experts will meet with you in person to learn more about you, discuss the scope and functional needs of the project and discover your sense of taste. Our years of experience ensure that we complete your project on time, within budget, and in a style that reflects you.
Some of the services we provide:
Complimentary In-Home Design Consultations

Custom Window Treatments
Custom Bedding & Pillows
Custom Chandeliers & Light Fixtures
Furniture Refinishing
Painting & Wallpaper Selection

Reupholstery and Fabric Selection
Space Planning & Furniture Placement
Outdoor Furniture & Firepits
View Our Design Portfolio
Drew Souerwine, co-founder of Patrick Day in 1988, started the business as an art gallery and custom framing professional, allowing his keen eye and life-long design sense the opportunity to flourish. Winning awards in art and architecture as far back as high school in his native Connecticut, Drew has always had a passion for the arts and interior decorating. He attended Carnegie-Mellon University for course work in architecture and has his undergraduate degree in business administration from Boston University.
His love of "the arts" has always been evident: his first job out of collage was with Circle-in-the-Square theatre, which is New York City's only non-profit Broadway theatre. After that he was the youngest managing director in the country of a regional repertory theatre company in Portsmouth, New Hampshire. From there he moved back to Boston and spent almost a decade heading up public relations and fundraising at The Boston Children's Museum.
In 1996 he bought out his former business partner and began expanding Patrick Day into home furnishings and accessories.
Jim Mabrey joined Patrick Day as Drew's partner in 2002 when the Jupiter store location opened. A former successful owner of women's clothing stores in Michigan and Florida some of Jim's many loves are fabrics, texture and color. He brought his well-honed fashion for women skills to fashion for your home! Jim's abundant talents have become an invaluable part of Patrick Day Home Gallery as he heads up all interior decorating projects and does the visual merchandising for the store. Together with Drew, they purchase all items for the store and provide its unique and eclectic blend and curated collection of home furnishings and accessories. Jim has an Associate's degree from University of Michigan, his home state. He is a father to his daughter Ashley and a grandfather to three beautiful teen aged grandchildren who live in Naples, Florida.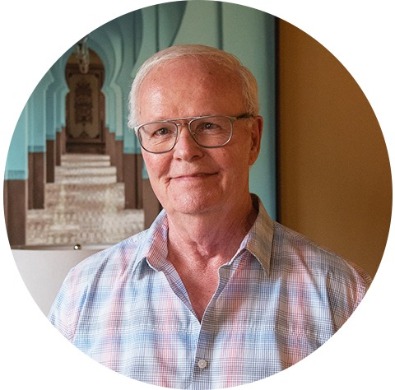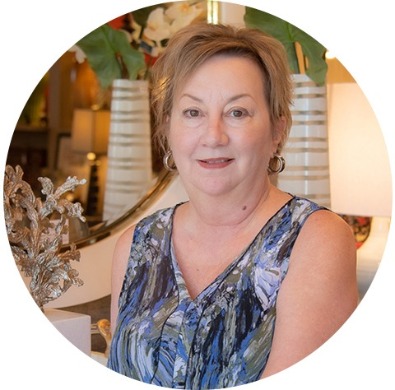 Alexis Cornell became a member of the Patrick Day team in 2015. For the sixteen years prior to that she was co-owner of Island House Interiors in Jupiter with her husband and has been in the interior design field for over 35 years. Her passion for interior decorating and broad skills and knowledge is evident on a daily basis as a central part of our design team. Alexis is a Mom to two grown children and a most adorable granddaughter, Riley, who has also been adopted by the Patrick Day family. A Florida native, Alexis holds her AS Degree in Interior Design from Broward College.
Karina Gonzalez joined Patrick Day in 2019. For 25 years she was an Interior Designer and Owner of an Architectural Firm in West Palm Beach. Her lifelong passion for photography and graphics made her a perfect fit for marketing and graphics at Patrick Day Home. She renovated and built 4 homes while raising 4 children with her husband. She has an AS in Interior Design from Palm Beach State College. Her own unique style adds a flair of fun to the Patrick Day design family.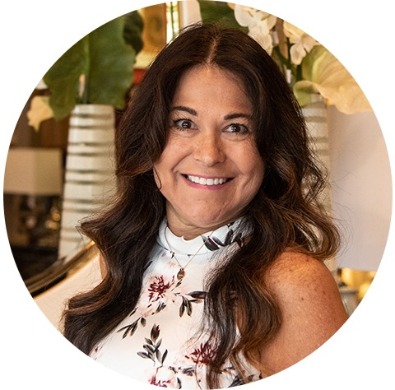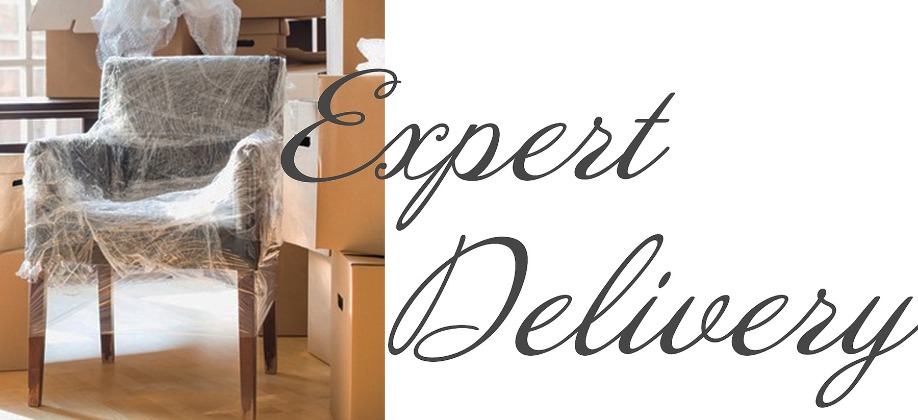 Our expert, fully-trained delivery team prepares all items with special package protection and handles the goods with an extra level of attention to detail. We set-up, assemble and install the items in your room and remove all packing materials.
Patrick Day Home Gallery's curated collection of eclectic pieces will create a timeless traditional expression, a contemporary look, or a blending of the two. Custom interior home decorating may include window treatments, wall coverings, rugs, bedding and pillows, and custom framing elements, to name a few.
Let's get started today!
Proudly Serving South Florida for over 32 years!