The hardest working piece of furniture in your home: the Sofa.
It's undeniably the hardest working piece of furniture in your house - the ever-faithful sofa. Through binge watching, channel surfing, snacking, and FaceTime, it is home base in many of our lives these days. But what makes one sofa outstanding and another simply .... meh?

When selecting your sofa, consider several of the following things:
PITCH & DEPTH: These play a big part in how comfortable your sofa may be. Do you want the living room version of a twin bed (deep and low) and perfectly suited to hours of Netflix? Or do you prefer sitting up and entertaining with your favorite beverage?

ARM STYLE: A track arm is a perfect compliment for drinks, plates and laptops. An English arm is understated and easy to toss your legs over. A rounded sock arm--custom made for a nap.

SEAT CUSHIONS: We have inserts that range from plush to firm, with Springdown available in three comfort levels to accommodate even the most discerning client's derriere. Our Showroom is a great resource to view all of our cushion options so that you can pair your insert to its desired use.
Now to make it beautiful! The lines of our sofas are carefully sculpted and come to life with a stunning array of more than 1,000 fabrics, or your choice of materials. Performance Fabrics by Crypton, Inside Out and Sunbrella offer a myriad of stain, sun and wear protections. With a variety of textures, you can create a piece that is crisp or cozy - your choice!
We've chosen our top three selling sofas for your browsing pleasure. They are on our showroom floor and can be customized to your preference.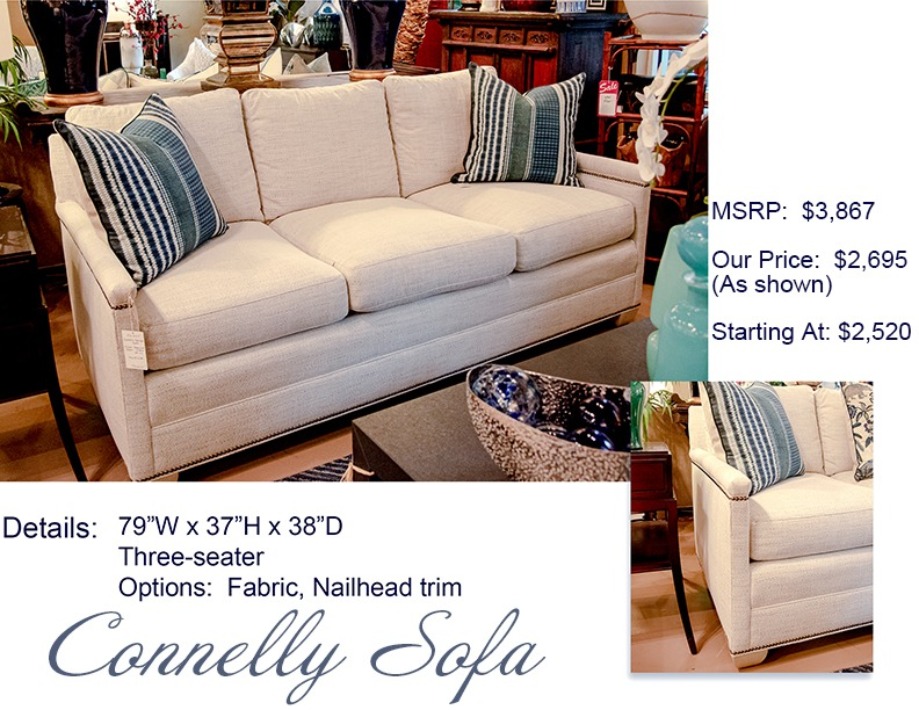 Most people dream of designing their own sofa. With the Connelly Sofa you have several options that make the decision-making process easy. Choose your fabric and seat fill. Or, just go for the look in the above picture and call it a day.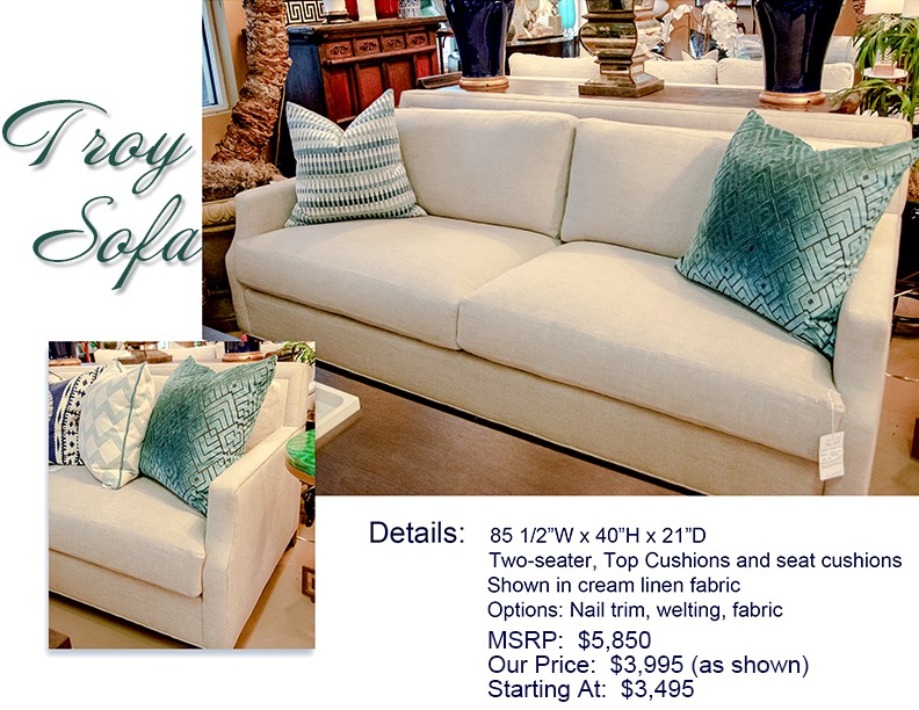 The nice thing about the Troy Sofa is its clean lines and simplistic style. Its contemporary feel would pair well with a modern, transitional or contemporary home. Again, you have numerous customizable features like fabric and seat cushion fill.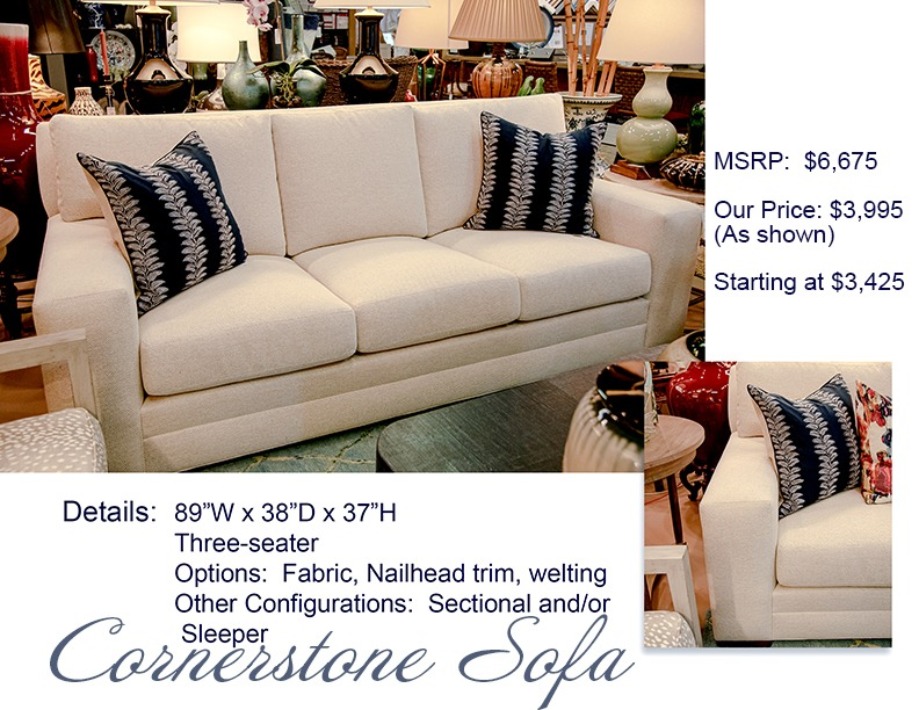 Being able to see, touch, sit on a sofa is important. That is why the Cornerstone Sofa is on our floor. Not only does it look good, but its pitch and wide arms create the perfect sofa to work or relax in.
At Patrick Day we know that visiting a reputable company that can explain all the important features of a sofa is more than helpful. Our staff is trained and will guide you through the decision-making process. Let us know how we may help.