Tis' The Season for Holiday Hostess Accessories & Gift Giving
The Thanksgiving holiday has come and gone in a flash. (Where did the time go?!) As we enter the month of December we anticipate gathering with our loved ones to share memories and create new ones. If you're hosting a gathering there's a multitude of beautiful yet functional accessories that can be incorporated into your living space. Not hosting but attending a gathering? Don't arrive empty handed this holiday season. Stop in and check out items that will elevate your space or make great gifts! Let's dive deeper into holiday hostess accessories and gifts for your friends and family.

Picture Frames

Adding a personal touch by incorporating a photo of a special memory is a sentimental way to show your loved ones how much you appreciate them. The warm, earthy appeal of these brown tones with enamel make for the perfect accessory in your home. This is an easy gift that takes a small amount of time to put together and has an impactful result. The smaller frame will hold a 3" x 5" photo, and the larger frame will hold 4" x 6" photo.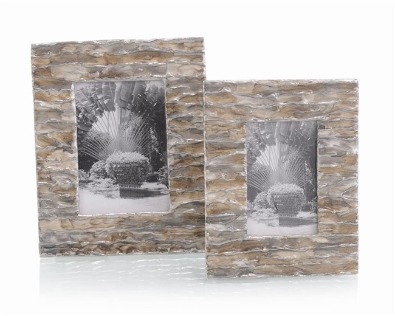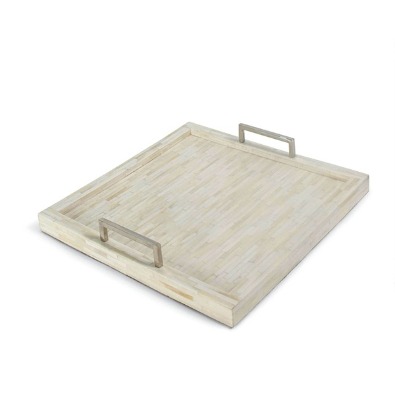 Functional Trays

Whether it is for serving festive libations and hors d'oeuvres or just as a decorative coffee table piece, a gorgeous tray will always be a tasteful yet functional accent. Mosaic tiles of white bone have been inlaid to form this square tray, and polished nickels handles complete its functional design. This piece is also available as a rectangular tray.
Botanicals

Botanicals are always a beautiful touch in any home regardless of style, which make them exceptional gifts. These permanent botanicals are incredibly life like and bring a touch of nature in without requiring watering and attention. The 20" tall white phalaenopsis orchid with a realistic succulent in a bed of preserved moss will bring joy for many years to come.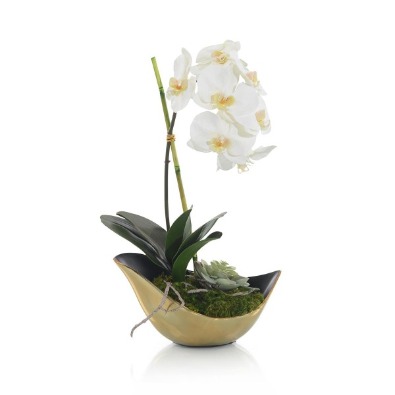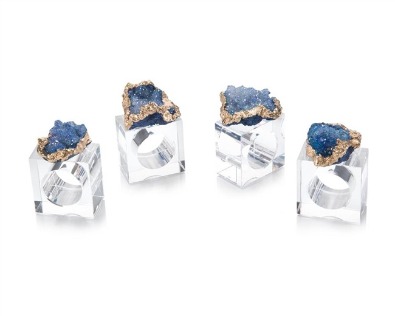 Napkin Rings

Adding these gorgeous crystal napkin rings to a place setting will wow your guests and provide a touch of glam to your table. These are a gorgeous accent for any dining area and are offered in white with gold, blue with gold, and white with silver. The blue crystal napkin rings continue to be a hot seller with our customers!
Show your appreciation for your friends and loved ones this holiday season by gifting something stylish and functional. Stop in our store Monday-Friday 10AM-5PM and Saturday 10AM-4PM. We look forward to helping you select the perfect gifts and something special for yourself! Can't decide on what to gift that special someone? A Patrick Day Gift Certificate is a great option that will never expire.

On behalf of the entire Patrick Day Home Gallery team, we would like to wish you and your loved ones a wonderful holiday season!