ROOMS WITH ROCKSTAR STATUS
The hard work of interior design is in the details. Some details we can live without and others transcend to rockstar status. What works and looks good now tends to be a bit of both contemporary pieces and time-worn classics. This article is about those "Now Looks" that will take you to the next level and offer a pleasing experience to you and your guests.
Layering old with new. "Our clients are over the 'one-stop-shop' design resources and are taking the design of their homes to the next level by getting comfortable with mixing and matching old and new," –Jim Mabrey. A "blending" over time creates a collection that you curate based on your lifestyle. It's a style that shows where you've been and where you're going.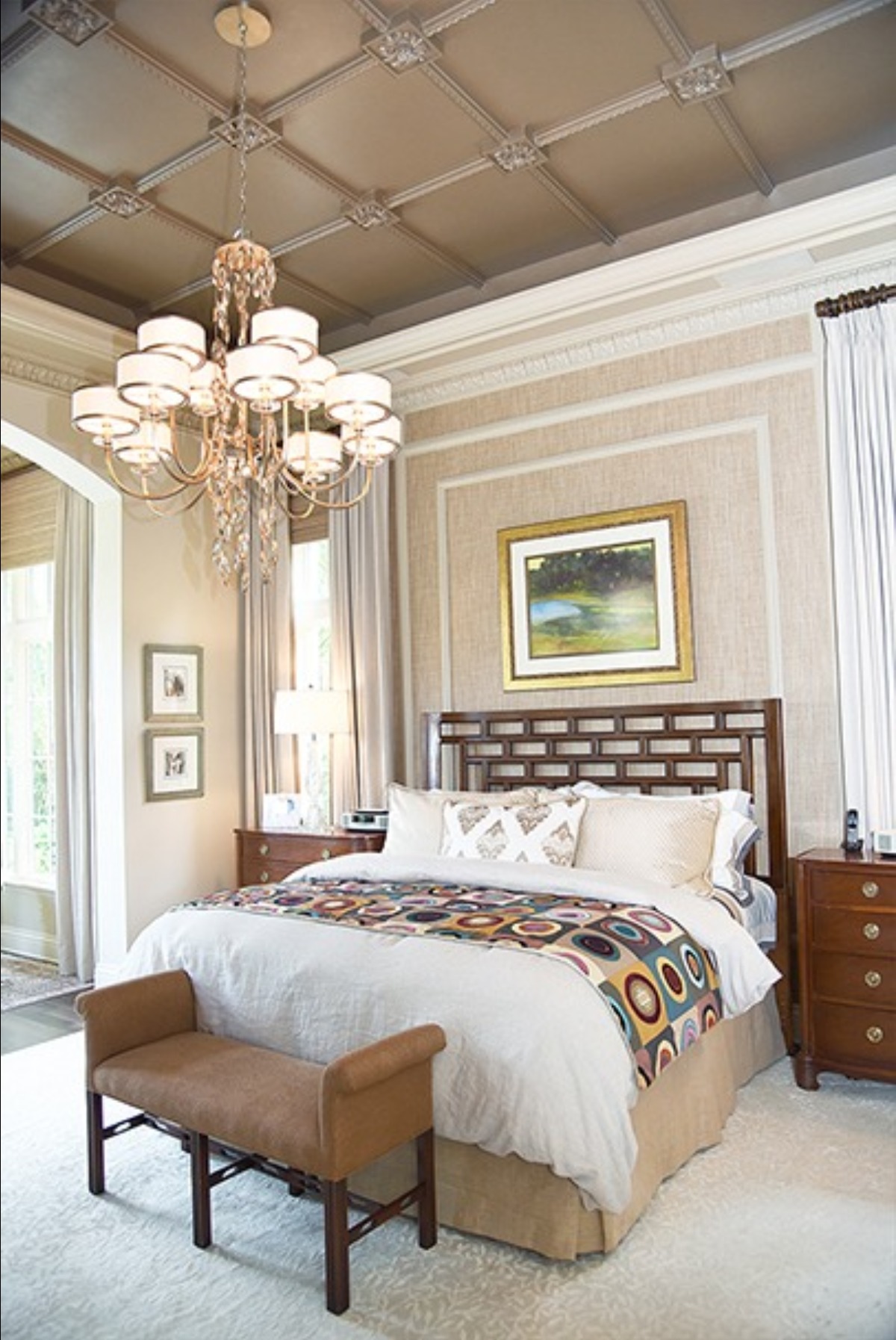 In the Master Bedroom, splurging on quality bedding seems to be the norm. You spend half your life in bed, so why wouldn't you invest in these items. A good mattress, luxury linens and plenty of pillows go a long way for your body. Waking up refreshed and ready to tackle the day is the goal, so go ahead and splurge, you'll be happy you did.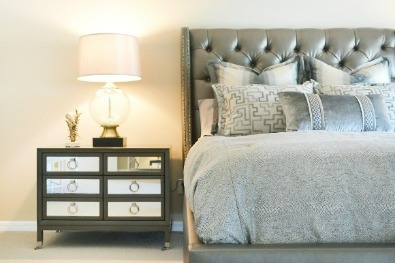 A return to classicism is back. European inspired walls and furniture never goes out of style. Design details that add to an inspired lifestyle that embraces European-styled furnishings with a modern color palette. Adding in contemporary accessories such as lighting and rugs gives it an updated feel. Embrace these time-honored elements and let them bring out the classic in your rooms.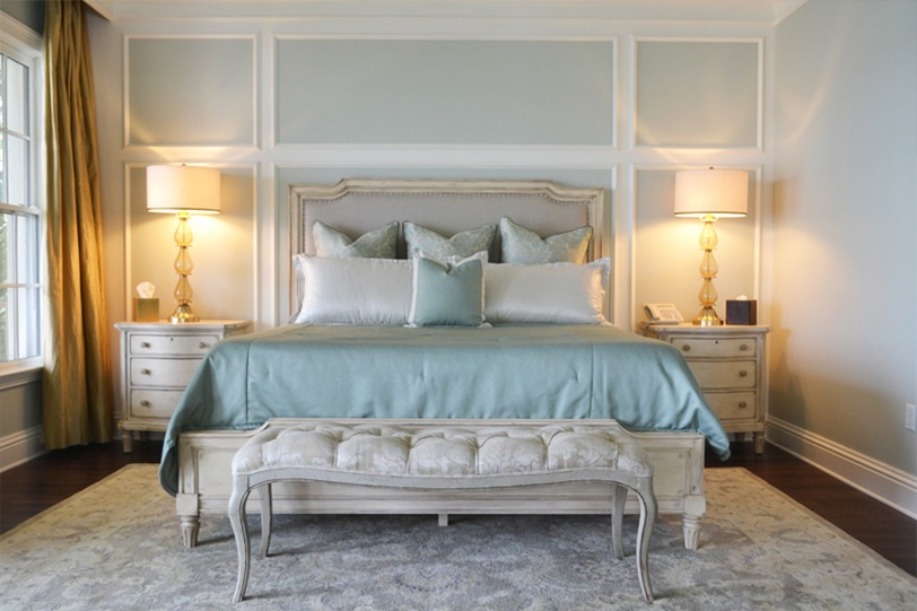 Performance fabrics are a must in South Florida. From the hot days of summer to the cooler winter months, the sun will destroy fabrics. Many of our clients have opted for "performance fabrics" that still offer easy living designs but are impenetrable to water and mold. Not to mention the hazardous pencils and crayons. Either way, we choose these fabrics for the simple reason that they hold up to our lifestyle and look good.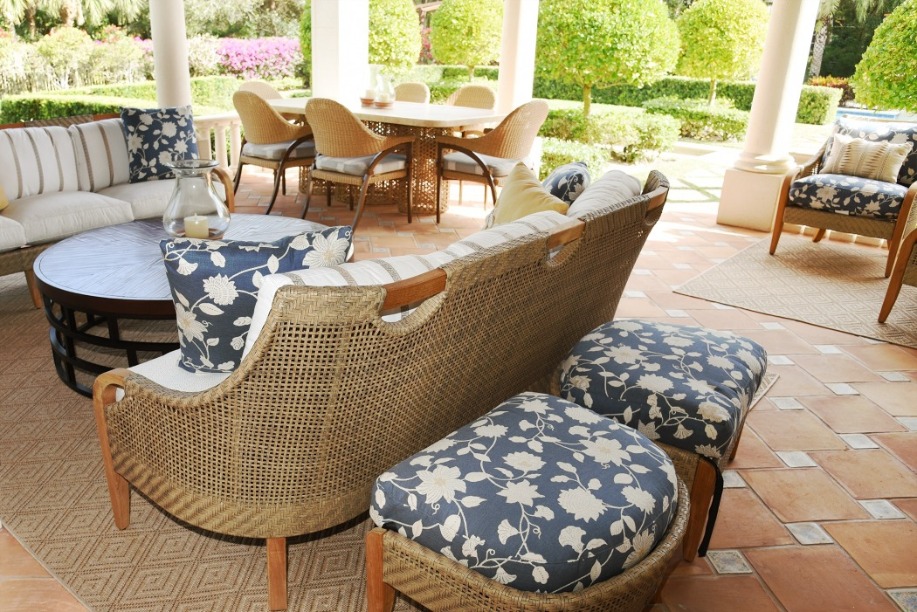 Adding glamour to a room has been a recent style with its fancy chandeliers to mirrored furniture. We've found that our clients enjoy the simple glamour of adding decorative trim tape to their drapes and pillows. By combining a contrasting tape trim to the edge of the fabric it gives a contemporary feel to the room. Alexis Cornell, Interior Designer at Patrick Day, adds, "miter the corners for that custom look." Whatever your glam desires are, a simple look that goes a long way is adding trim to drapes.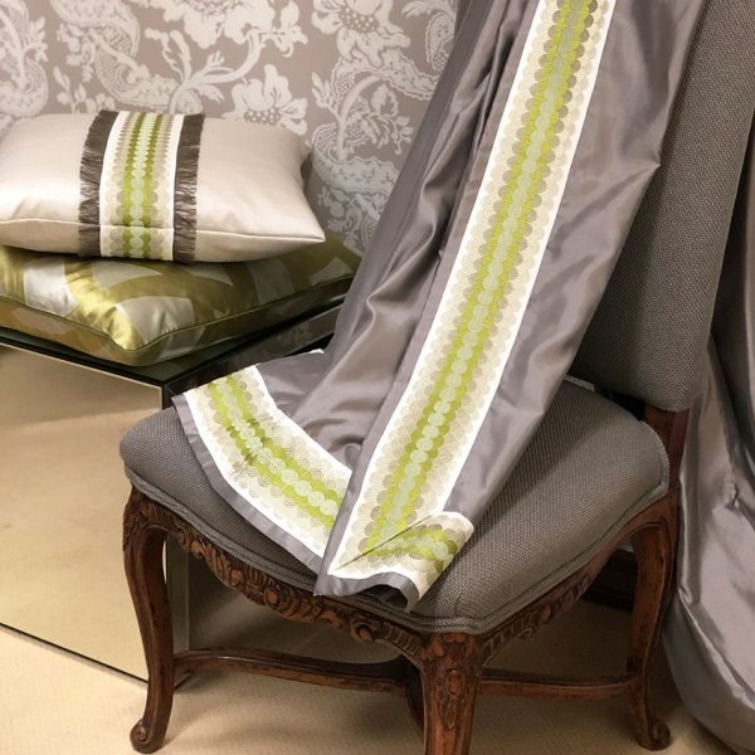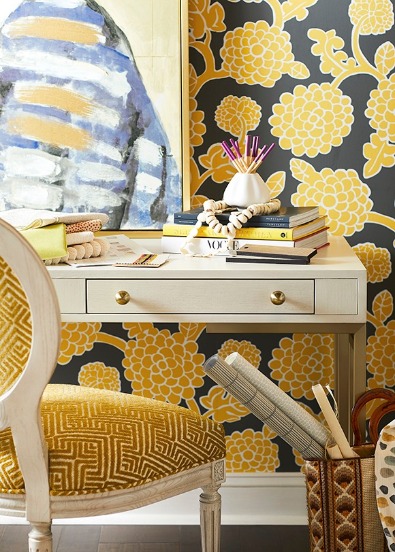 Have fun with your wallpaper! Guest rooms, powder bathrooms, or a home office are great places to experiment and have fun with color, pattern and texture. We are seeing a trend from one wall done in wallpaper to all walls and even the ceilings wallpapered. Whatever your style, go ahead and live a little by adding wallpaper to your design.
New to the design scene is dark painted doors. This element can add depth to a room. Painting an interior door in a deep rich color adds warmth and character to the space. Paired with great hardware, a dark door can provide an artistic element for the room as well as add depth to the space.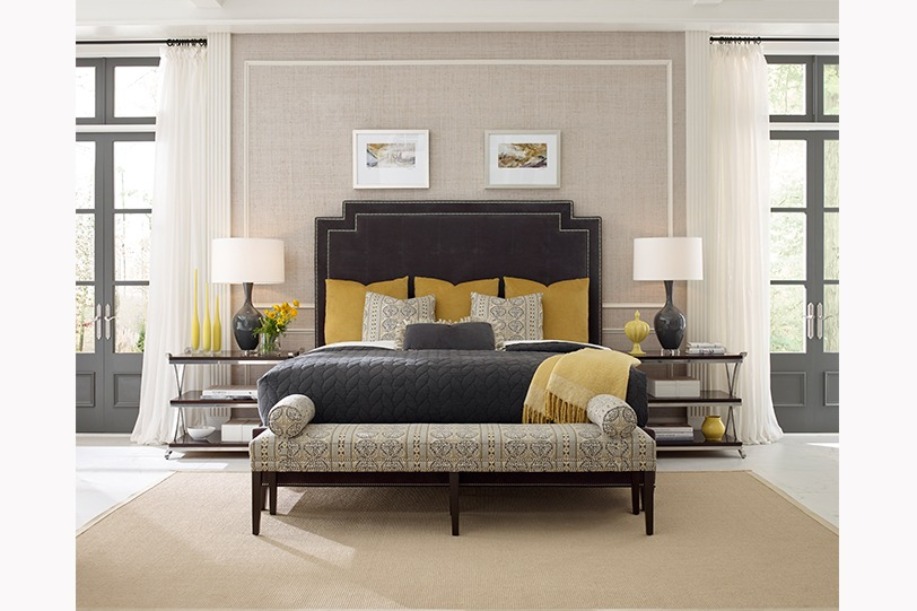 Return to Earth Tones. Hello forest green and nutmeg. This is a blended style of tonal value meets basic colors. A sort of bold, fun retreat paired with contemporary art and accessories. This style says you're a pro and you have confidence.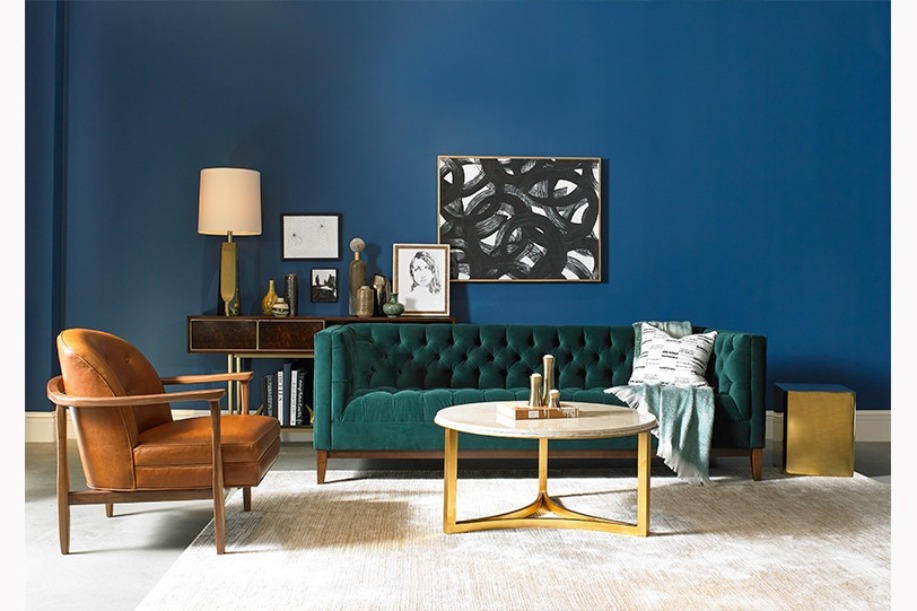 Why not let our design team feel the pulse of you and your new home. Come in and browse, we'd love to help you make your room a "Rockstar".