Blending Modern & Traditional Decor
Furnishing your escape is about developing your own personal style. But how do you blend what you have with what you need? If you move often, each home presents new challenges and the prior furniture does not always fit into your new house. Being constantly challenged to find new pieces that blend with your favorite pieces can be dauntless. Therein lies the rub. There are two dilemmas: the first being inherited traditional pieces we love and can't give up, the second being what the room needs or is required for us to function. With this dilemma, we need to create a relationship between old favorites and new purchases. In essence, we are blending the two styles.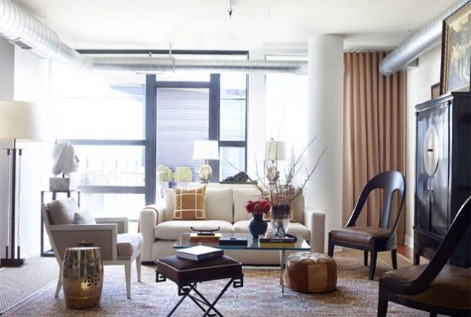 So let's define traditional design. The way we identify traditional design is with color, pattern and texture. Any items with a lot of dark colored wood or patterns is usually a traditional design piece. If you have unpainted furniture or distressed furniture with Chippendale, Hepplewhite, Regency etc. design, it is traditional. If you have upholstery that has curved arms, wingbacks or slipcovered, it is probably traditional. And finally, for lighting, if you have 6, 7, 8 light chandeliers, you're traditional. This style is traditional. Now let's say you need bookshelves, a media center, and new occasional chairs. How you would approach finding your new items would be to "pair down" and simplify your new choices. And the reason we do this is because traditional is busy looking visually. We need to choose plain, simplified, basic fill in pieces to blend with what's existing.
Taking License
When you mix traditional and modern furniture styles, you are doing away with labels to create an individualized, multi-layered living space. In other words, you have some license to mix and match your furnishings. You'll want to be careful how you use your license because you don't want to end up with a "hodge podge" of mix and match pieces that don't really flow. Let's explore some ways to help you create this new blended environment.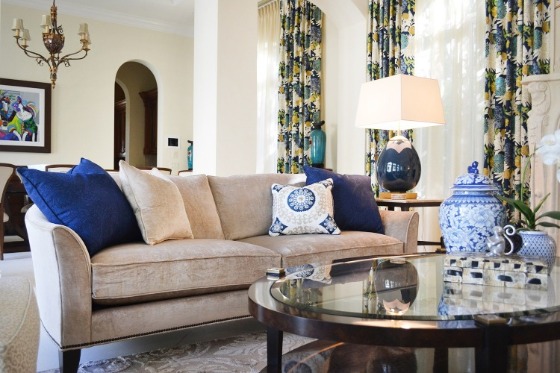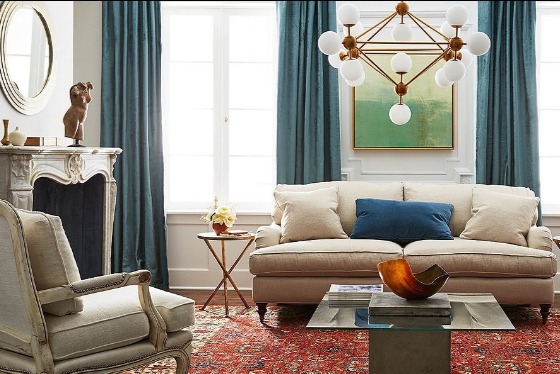 Allow One Style To Lead
Figure out, room by room what you have and what you want to use from the traditional category. Lay out a floor plan and identify the needed pieces. Before you begin shopping, you'll need to allow one style to lead. What that means is if you have more traditional wood pieces in the room, allow the traditional to lead and fill in with simplified upholstery pieces. Same goes for if the room has a traditional rug, allow the rug to define the room and go from there with stream-lined upholstery and furniture pieces. If you own streamlined furniture pieces and traditional pieces, again, allow the busy patterns to take precedence and follow the room with subtle companions.
Fill In With Color
Fill in with color. Working with neutral greys, whites or taupe can be the life saver. You will need to determine working with one set of neutrals and carrying that throughout the home. A neutral palette will keep the design simplistic and won't overload the visual senses. Further, if carried throughout every room, it will create a cohesive design scheme. Note, working with white as your neutralizer is always a solution. There is no shame when it comes to traditional design with white walls.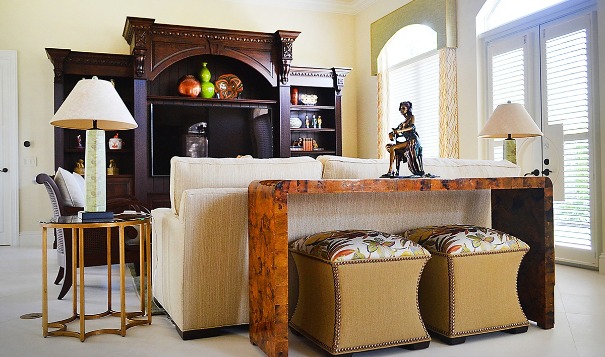 Create A Vision Board
A vision board can be a great help because it will keep you on track with your design. This is a sample of one that we recently completed for a client.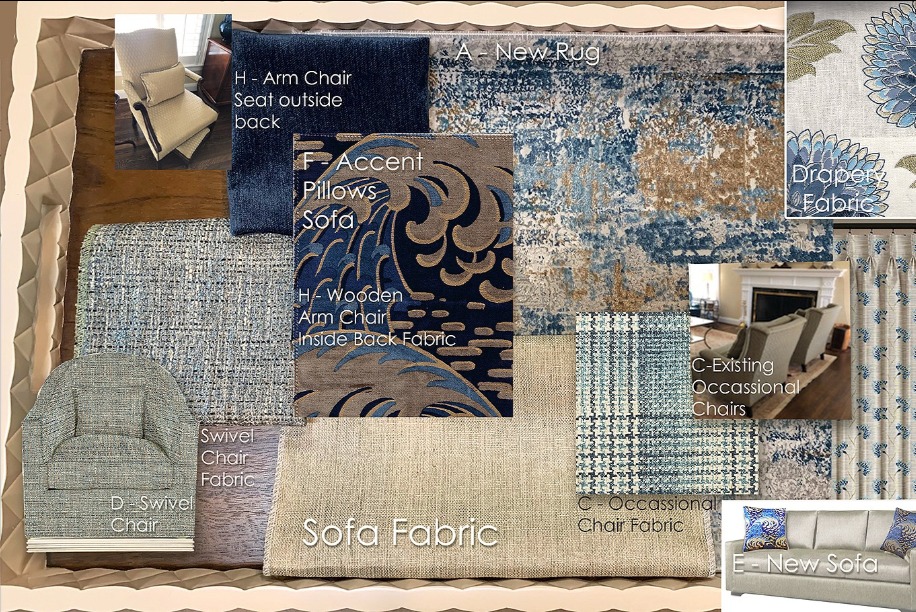 Ask A Professional
At Patrick Day Home Gallery we have worked hard to blend our client's styles to create a unique and fabulous home for them. We pride ourselves on the fact that customers return to Patrick Day Home to furnish their new homes consistently. As always, we offer complimentary design services. Please reach out if we can help you, we are a phone call away.