Emerald is this season's hot new color!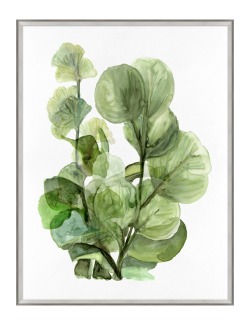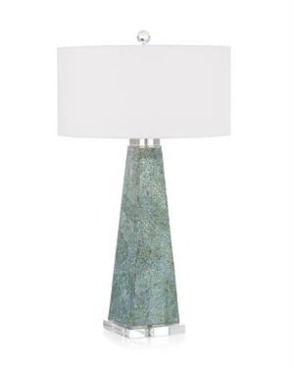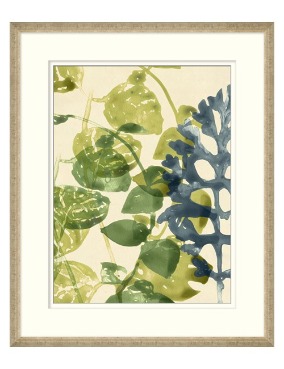 Silver and Gold accessories are making a big statement in today's interiors. We've gathered a few of our best accessories to feature here for the holidays! Each product can be found on our website by clicking here for the lamp.
Clicking here for the Alabaster box.
Clicking here for the silver and gold branch vase.
Chic Look of Silver -n- Gold Mixture

Set of four crystal napkin rings with geode stone painted gold here.
Capiz shell tray with silver and gold handles, see it here.
More Design Inspo: Silver -n- Gold Mixture

The Channel accent table is like a continuous line drawing. This designer didn't lift his pencil! Also note the floating marble top. So classy. Available in Bronze, Gold Leaf and Silver Leaf finishes. Check it out here.
Moon vase Phalaenopsis with gold branch here.
Hammered Nickel with Gold accent box here.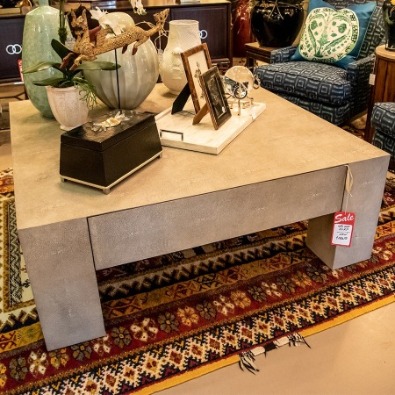 GAVIN COCKTAIL TABLE
Loaded with personality is the Gavin Table. Finished in a light grey shagreen, it measures 48" x 48" and has a drawer to hide all your stuff! It's normally $3945, on sale for $1972.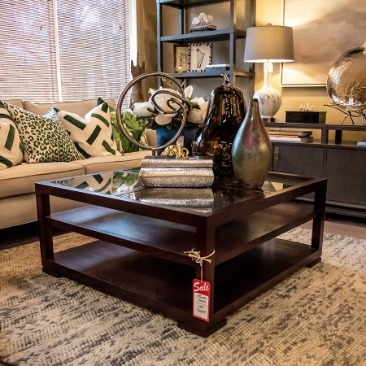 AVENTURA COCKTAIL TABLE
Simple and elegant is the Aventura Table measuring 44" x 44". The dark espresso finish is enhanced with the glass inlaid top. The two shelves give it extra functionality. It was priced at $2817, on sale for $1408.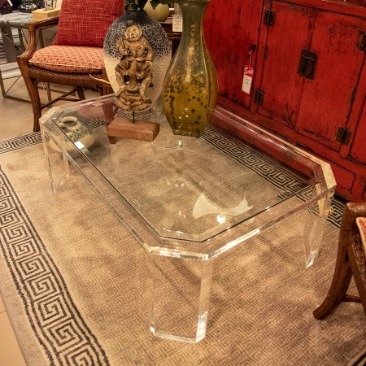 PHOENIX COCKTAIL TABLE
The Phoenix Table blends beveled glass with acrylic. It has a clipped corner edge for easy passage. It's so classic it screams chic. The table measures 32" x 47". It was priced at $4350, on sale for $1740.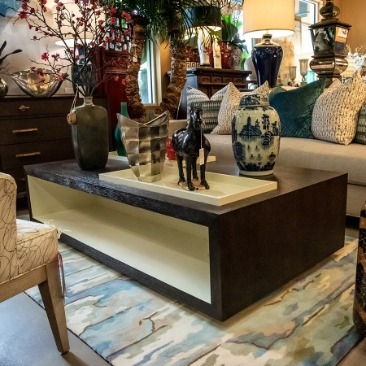 MULHOLLAND COCKTAIL TABLE
This two-tone table is the Mulholland Table. It comes with two (removable) trays inset into the top. It's finished in espresso with a cream white interior. It measures 36" x 66". It's normally $3765, on sale for $1882.
Socrates Queen Bed and Accent Pillows
The fully upholstered Socrates Bed can be finished in a variety of different fabrics and trims, this creates a unique and interesting opportunity in your master bedroom to introduce a truly central element to your design and style. The Socrates bed is sure to become the central focal point of any room you place it, use complementing colors with the available choices of fabrics to create a truly custom bed that matches your unique personality.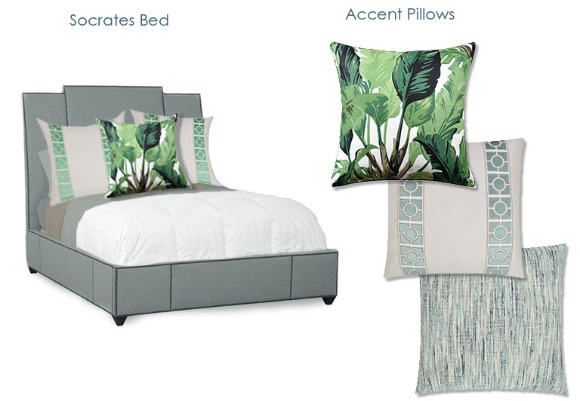 Livie Round Pedestal Table
Unique yet so versatile, the accent table features a textured cast aluminum base in a champagne gold finish with a white marble top. At thirty-three pounds, you will find multiple uses and easy mobility, yet it is also designed with stability in mind to keep your refreshments or favorite things close by.
Call for Pricing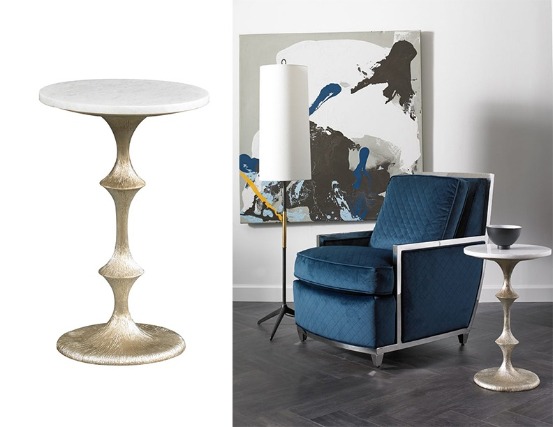 Bryant Side Table
The Bryant collection is a free spirited, late mid-century take on classic modernism. The design features large, fitted drawers and an inset base, which creates an interesting interplay between solid and floating form. Distinctive, soft corners waterfall light onto the all-over linen finish. Bryant designs deliver clarity of function and storage with swagger.